When it comes to DVD Replication, it actually involves the process of making another copy of the master disc which will be like a clone of the original DVD. This is likely to be very different than what most of us are used to, as we are just copying information from a disc, using our computers or other copying devices.
Even if replicating DVDs and CDs can be done on any modern computers nowadays, when it comes to DVD duplication, the process will need to be done by a machine which is capable of duplicating the DVDs all at once, and not separately, as in the case of computers. So how do these machines really work? Well, they will read the information from the master disc and after that they will "burn" it on the blank disks. This is a fairly easy process and the information that needs to be burned can either come from a data stick, a DVD or another computer. This method allows the replication of dozens of blank discs, even if the master copy doesn't exist yet.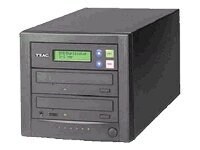 There are a lot of such machines on the market today, but companies will only choose the ones which they need in order to satisfy their workload expectations which is either calculated at a daily or monthly basis. But most of the times the companies will just resort to services that will fulfill their needs. The companies will resort to such services most of the times, because they will not need them too often and buying a DVD printing machine will not be cost effective.
Outsourcing is what most companies are going for when they need to have DVDs or CDs replicated. They don't have only the advantage that the specialized companies will be able to handle great amounts of work, but such companies will also be able to have the materials then distributed to various locations.
Also, there are many types of information that can be processed by such companies and this is yet another reason to why most companies will have their DVD or CD replications requirements satisfied by specialized services. The most commonly replicated information is movies, music and software.
In the last years, the companies who offer such services had to upgrade their services and prepare for the new data formats, like the mp3, HD format, and Blu Ray format. Of course, when it comes to software formats, they all had to be accommodated as well.